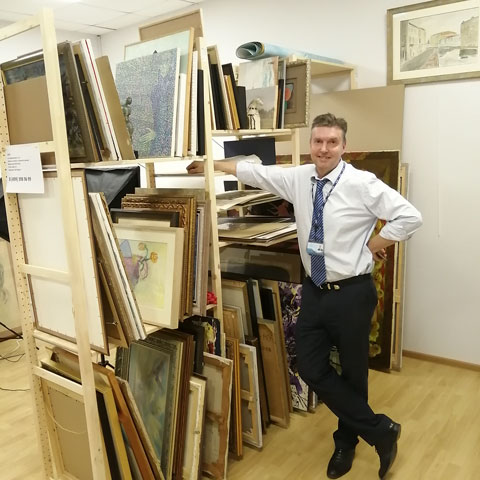 ArtSale.info is an online auction of paintings and analytical resource about the art market.
Specialization — the Sixties (non-conformists, post-war unofficial art), classical Russian art, contemporary art. Paintings, graphics, sculpture.
Pre-auction screenings are held in the Moscow office, Leninsky Prospekt subway station. Auction sales are held on the online platform ArtSale.info every week. The starts on Wednesdays, the ends on Tuesdays. The commission charged from buyers is 15%. There are no additional seller fees.
ArtSale.info founders:
Konstantin Babulin — CEO of ArtSale.info. An expert on the Russian art market. From 2008 to November 2019, he was the CEO of the portal ARTinvestment.RU and AI Auction (launched in 2013)
 
Alexander Sinev — Development Director. From 2008 to November 2019, he was the director of the portal ARTinvestment.RU. From 2013 to November 2019, he was a developer of AI Auction and mailing system
 
Vladimir Bogdanov — Deputy CEO. From 2008 to November 2019, he was the editor-in-chief of the portal ARTinvestment.RU. Author of annual reports on the Russian art market, developer of a series of workshops on investing in art
 
Artem Babulin — the head of the photo studio of ArtSale.info auction. Responsible for the formation of the weekly auction's photo series. Coordinator of interaction with the editorial board of the Youtube channel
 
Anton Babulin — the director and editor-in-chief of the ArtSale.info Youtube channel. Head of cameraman and editorial team. Coordinator of the video headings "Artists for an Investment Collection", "Examining Artworks" and "Learning to Invest in Art"