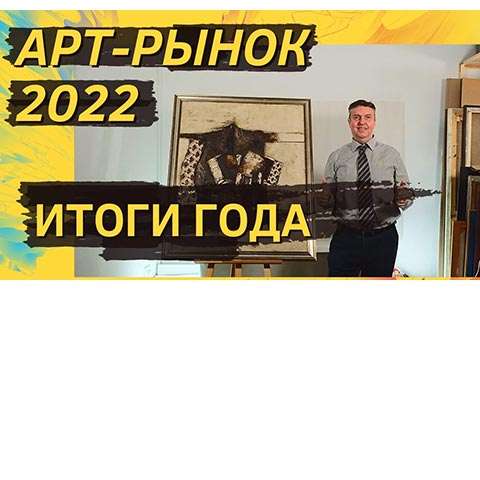 The point of summarizing the results is to use them to make predictions for the future. And if we compare the forecasts we made in March 2022 with the actual results of the past year, we have to admit that none of our forecasts of that time came true. To recap them:
1. At the beginning of March 2022, we assumed that hyperinflation would begin. That did not happen.
2. We thought that in any troubled time, good paintings stick. This didn't happen either. On the contrary, in 2022 the auction regularly received no less significant, and on some items even superior in quality and rarity works than in the memorable 2021. That is, there was no shortage of good paintings.
3. When in early March the dollar was 150 rubles, we thought that prices would be laid with a margin of 200, a crisis would come in trade, the supply would be weak and at prices at which no one would buy. And that didn't happen either. Prices adjusted in the right direction, the market adapted quickly, and purchasing power determined the market price.
So last year we had no shortage, we had the best prices and we had the best works. In fact, '22 was better than the magnificent '21. Such is the paradox.
What conclusion can we draw? And what bridge to the very future we're all interested in? What can we try to predict for 2023 based on the experience of 2022?
Watch our YouTube channel analytical video on the results of 2022 for the Russian art market.